St. Chad's Cathedral
Year 6 visited St Chad's on 27th September 2023.
The children enjoyed a tour around the Cathedral and learnt a lot about the history of the Cathedral and the building itself.
We then participated in mass at the Cathedral.
Bambinelli
In Rome families bring their baby Jesus figures to be blessed by the Pope on Gaudete Sunday, the third Sunday of Advent. Pope Francis has continued the tradition, blessing the statuettes which children bring before him in the Square. Parishes around the world now join in the celebration, encouraging young children to make the connection between the Nativity set at home and the local church where they worship each weekend. A gift of the presence of Christ in your home this Christmas. In school every child made their own baby Jesus and Father Peter blessed them.
Retreat
In November we took part in a whole school retreat with One Life Music. The retreat was called The God who Speaks and we took part in collective worship through music, song and reflections together in our classes and as a whole school. What a wonderful day with Dan and Emily.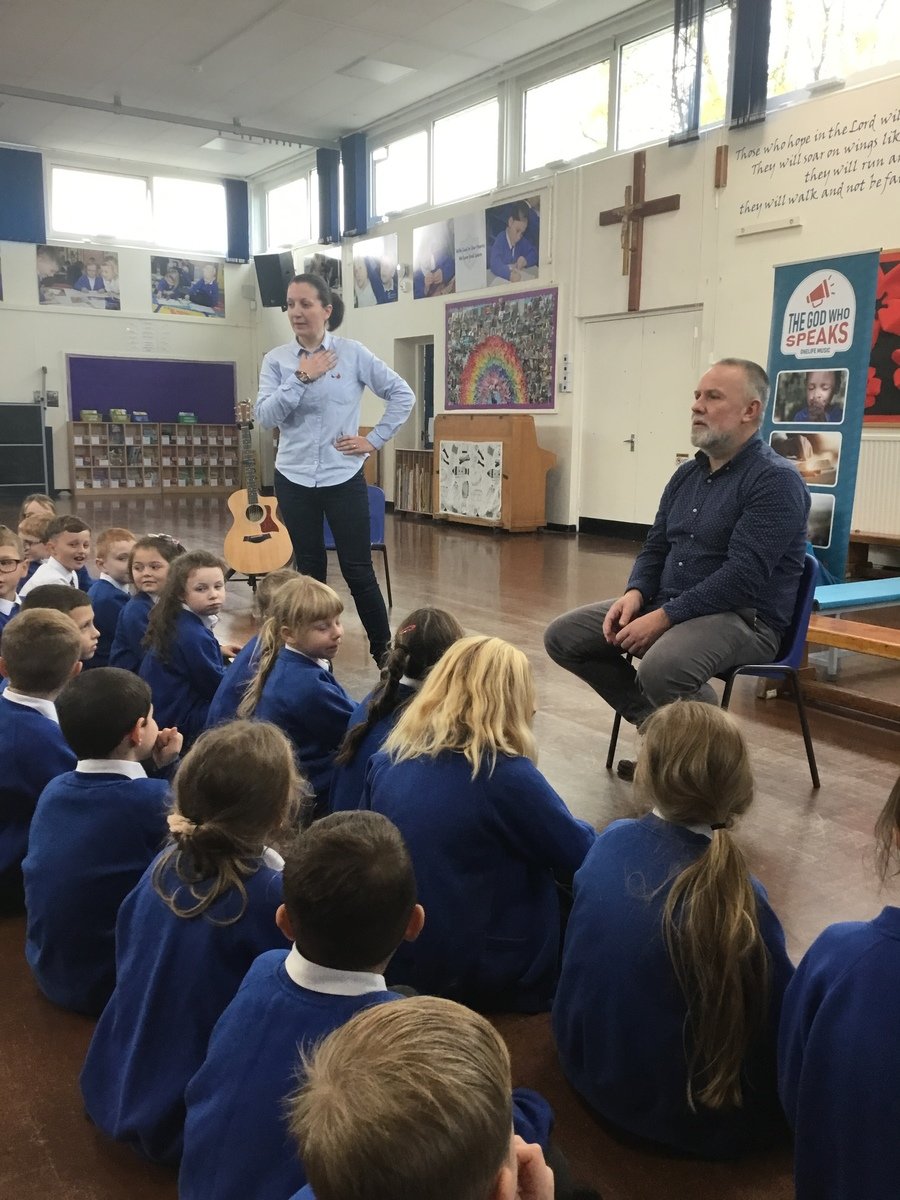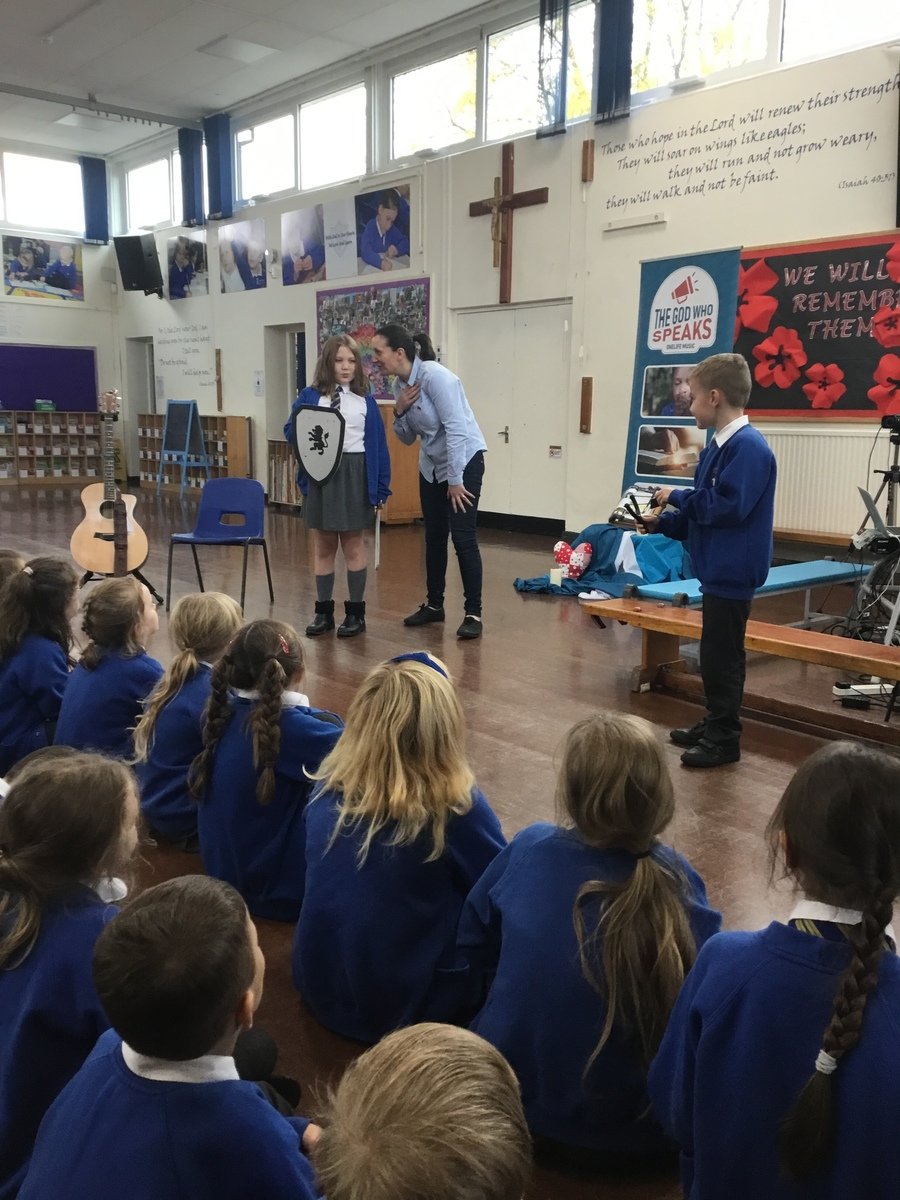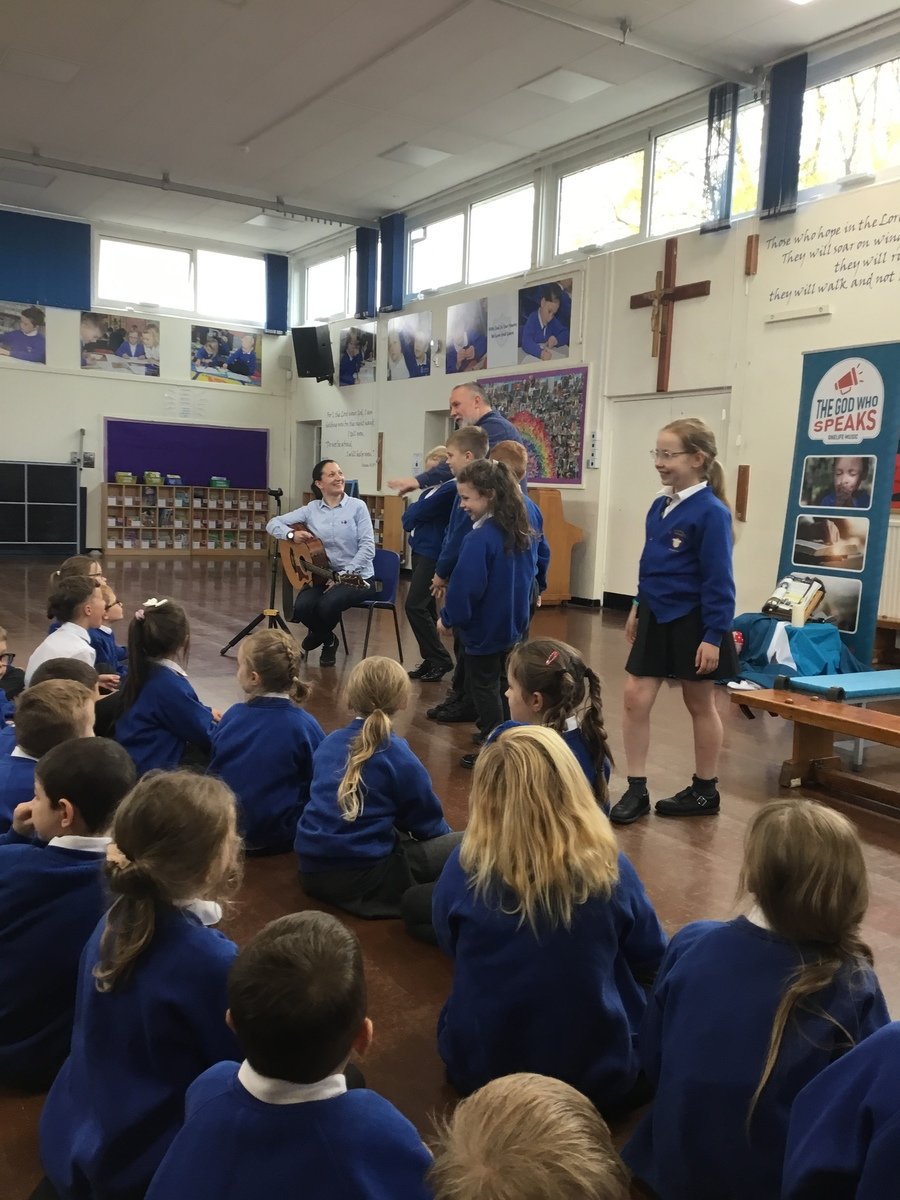 Advent
At each Monday's faith assembly during Advent, we thought carefully about preparing for Christmas and what we could do at this time to show our love and kindness to all those around us. Our Advent wreath display, helps us to focus on the things that are important alongside the lighting of the advent candle on our beautiful wreath. We wish everybody a happy, peace-filled Christmas.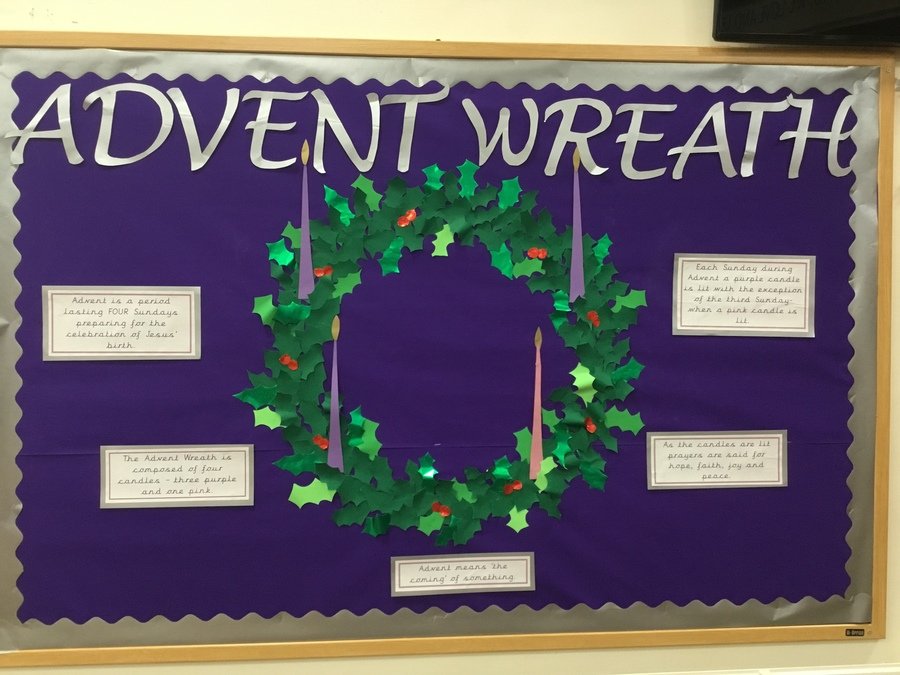 Lantern Parade
Children from our school took part in the Rugeley Lantern Parade. Thank you to all those children, friends and family members that took part in this special celebration which ended in prayer and song in Rugeley Town Centre.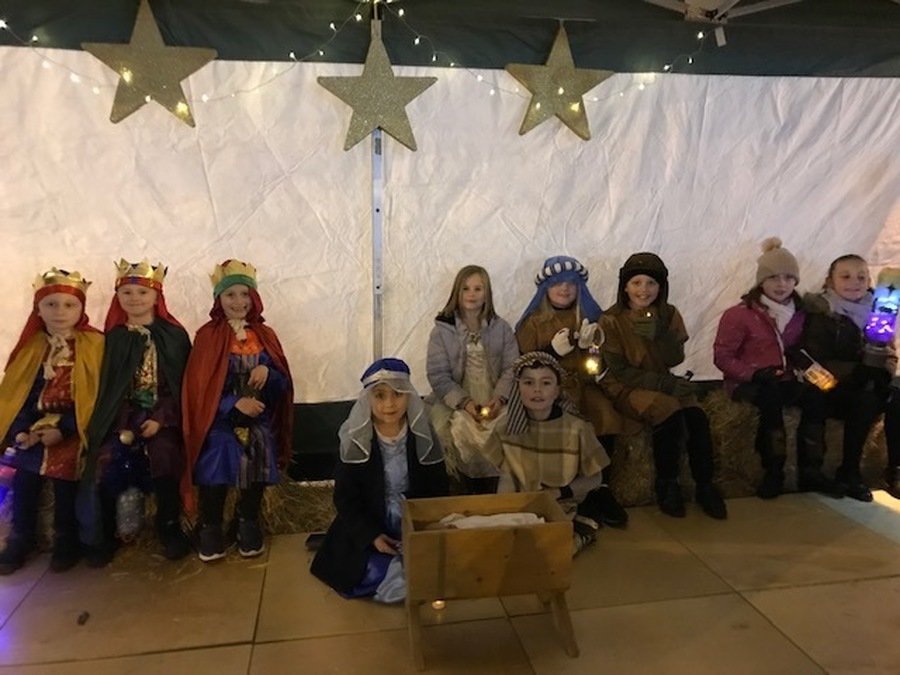 Christmas Shoebox Charity
Once again the children donated in their lorry-load to ensure that other people enjoy the gift of kindness over the Christmas period. Thanks to all those children, parents, friends and families that have supported this appeal.
Bishop David McGough- Blessing our new Chapel and Holy Family Room
On Thursday 24th October, Bishop David McGough was in school to bless our new Chapel and meeting room, which we have named the 'Holy Family Room'. Also joining us on this special day were Fr Peter and many members of our wider-school parish community.
Archbishop Bernard- Leading Schools in Prayer
On Wednesday 9th October, live from Birmingham at St Chad's Cathedral, Archbishop Bernard led our school and others in prayer via a video link.
May Procession
The 2019 May Procession took place on the 21st May during our 9am Mass in School. Thank you to Fr Peter, our school staff, all the children and our new and regular visitors who made this a very special Mass in school.
Stations of the cross
Children took time to remember Jesus as part of the whole school devotion to the stations of the cross. The children showed respect and understading, leading to a very provoking and thoughtful re-enactment. Many thanks to Mrs Shaw for leading the stations, to all the children involved and to members of our wider school and local parish for joining us.
One Life Music- His Goodness Never Fails (Psalm 23- The Lord Is My Shepherd)
We welcomed visitors from 'One Life Music' into school in January to deliver a full day retreat to KS1 and KS2 children using Psalm 23 as the basis for the day. The children had a fantastic time full of enjoyment, reflection and new learning. Thank you to Emily and Dan for coming to our school.
May Procession
May Procession took place on the 24th May 2018 during our 9am Mass in School