Please make sure you are supervising your child whilst they are using tablets, youtube and apps. Children at this age are vulnerable online and must not be using phones, tablets or other devices independently, especially in rooms alone. Please make sure you regularly check your child's apps.
It is so important we work together to keep your child safe online.
Wednesday 27th January 2021
Good Morning Class A! Make sure you stick to our timetable today find it on our class homepage.
*Please send photos of each activity all together between 2.00-2.30. Do not send throughout the day, thank you.
Register at 9.00, via dojo message so I know you are up and ready to start our day.

Lesson 1 - Phonics
Click here for today's phonics teaching and activity.
Phase 3 Phonics
Our sound of the day is 'zz'. This is a digraph sound because although there are two letters, they only make one sound.
We will apply this sound to write the words fizz, buzz, jazz.
Also, have a go at practising your blending using this game… Select Phase 3 and the sound zz https://www.phonicsplay.co.uk/resources/phase/2/picnic-on-pluto
If you finish before 10.00 please try one of the phonics games on the class homepage.
Lesson 2- Literacy
Click here for today's Literacy activity introduction.
Activity – To write labels using phonics knowledge.
YES! Today we are going to make a treasure map and I can't wait!
Find some treasure (anything you like) at home and choose somewhere to hide it. Next make a map of that room and draw a red cross where you have hidden the treasure.
Once you have made your map, label the parts of your map to help other pirates (you adult or sibling) find your treasure! Use your phonics to write each word.
Maybe after your adult might make one for you. You are not allowed any clues from them so this might keep you busy for a while!
If you finish before 11.45 please try one of the phonics games on the class homepage.
Lesson 3- Mathematics
Click here for today's Maths teaching and introduction.
Starter Activity – Practise drawing a circle, triangle, rectangle and square.
Main Activity –To count the total of a group of coins.
Today we will be focusing on this coin. What coin is this?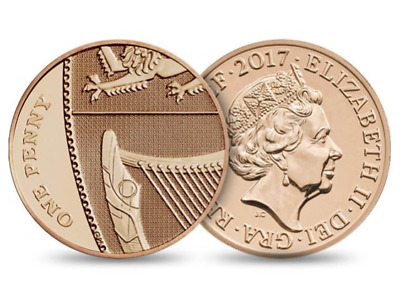 Adults – this would be best practically where the children could touch and move the coins. Please only use 1p coins today. Give your child a number of 1p coins and ask them to count the total. They should write the total on their whiteboard making sure to record in pence. For example '4p'. Then try a different amount.
If you do not have enough 1p coins you could use the sheet below (I could only insert the whole document choose the first and/ or second sheet only please).
Key Questions – What coin is this? What is the value of this coin? How much money is here in total? Count the total... Which group has more money?
Key Vocabulary – 1p, penny, pence, value, bronze, round, more, most, less, least, total
Good Afternoon Class A, register at 1.00, via dojo message so I know you are settled and ready to start the afternoon.
Lesson 4 - Afternoon Activity
Reading
Activity – I would like you to log back onto your Oxford Owl reading account and choose a different book today.
Please make sure to let me know the name of the book you download. Whilst your parent logs you on, you could make a pirate ship from cushions and find something to be a plank! Don't forget the helm (steering wheel)!
https://home.oxfordowl.co.uk/reading/free-ebooks/
Once we have watched this, we will give your child their red reading stamp for today!
Click here to listen to today's story!
Lesson 5
Click here for the activity introduction.
Afternoon Activity – Understanding the World - Technology
Activity – To explore Google Maps – Street View.
Go onto Google Maps on the internet browser and put in your address. Go onto street view, this is the yellow person icon on a computer or on a device a photo should come up that you can select and then navigate from. Any problems getting on to this let me know via dojo and I can break down these steps more for you. I would like children to use street view to navigate themselves to a local familiar place. Please start them at your house, can they go to school? The local shop? A family member's house?
When I have done this in school before I have always been so impressed with how well the children know these routes!