Online Safety
In the last week of the Autumn term, all classes spent time thinking about the importance of internet and online safety- especially with the possibility of having new online devices for Christmas. In Year 3, for example, children wrote their own five rules safe internet use. This example by a Y3 pupil will help to make sure you use the internet responsibly:
Never give out your real name or nay personal details

Tell somebody if something worries you

Don't message back. If you're worried- tell somebody

Don't have accounts unless you are old enough

Remember anything you post is there for everybody to see so it's best not to put up pictures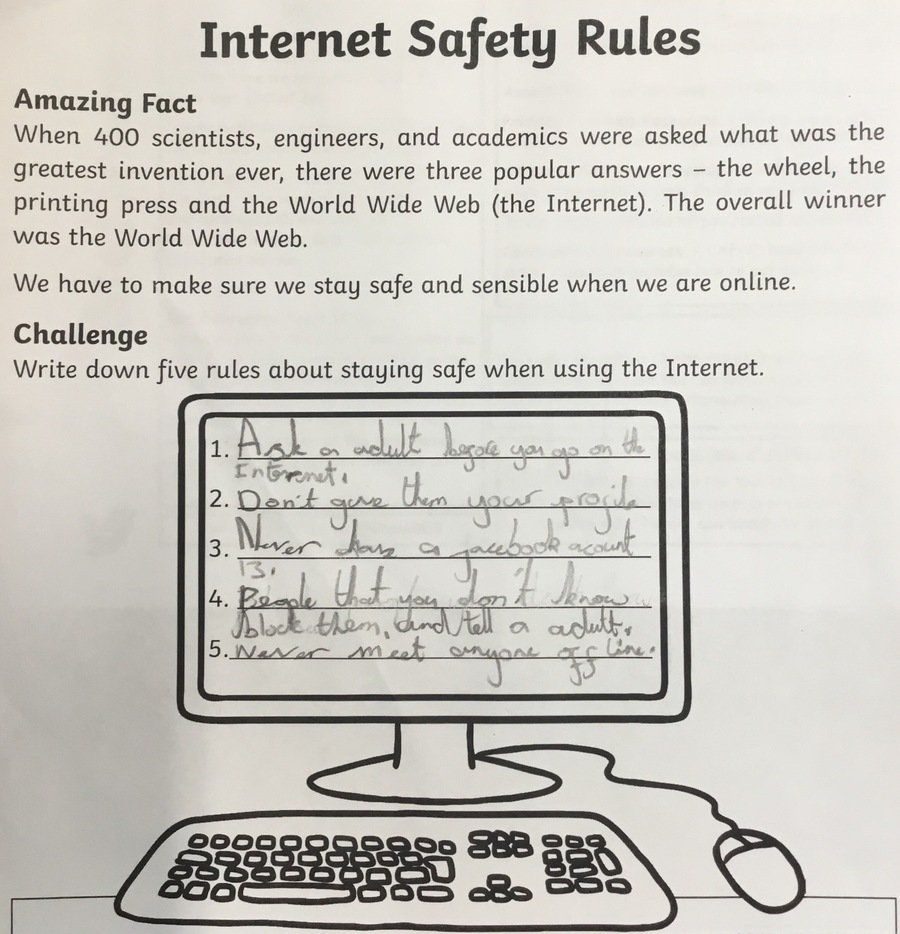 Staffordshire Police visit to Upper Key Stage 2
Local Police Officers visited our upper Key Stage 2 children (Y5 & Y6) to talk about online safety, behaviour & conduct and getting ready for high school. They highlighted the importance of being aware of a digital footprint when using computers- especially via social media and how making the right choices now is very important. They discussed the issues relating to behaviour in public and how best to stay safe especially as children look towards a transition to high school.
PCSO Chad Carrington commented on how the pupils showed good interest and engagement and asked some carefully considered questions about making the right choices as they get older.
Pop performance- Online safety
A music company called 'Pop UK' were invited into the school. They worked with all classes, sharing ideas and teaching the children about being safe online . The pupils learnt four different songs and had a lot of fun in the process. They also learnt a lot about the internet and how best to use modern technology safely. It finished with a whole-school performance to parents about important messages for using technology and if that wasn't enough, the performances were captured using sound recording equipment and the parents were able to download the songs.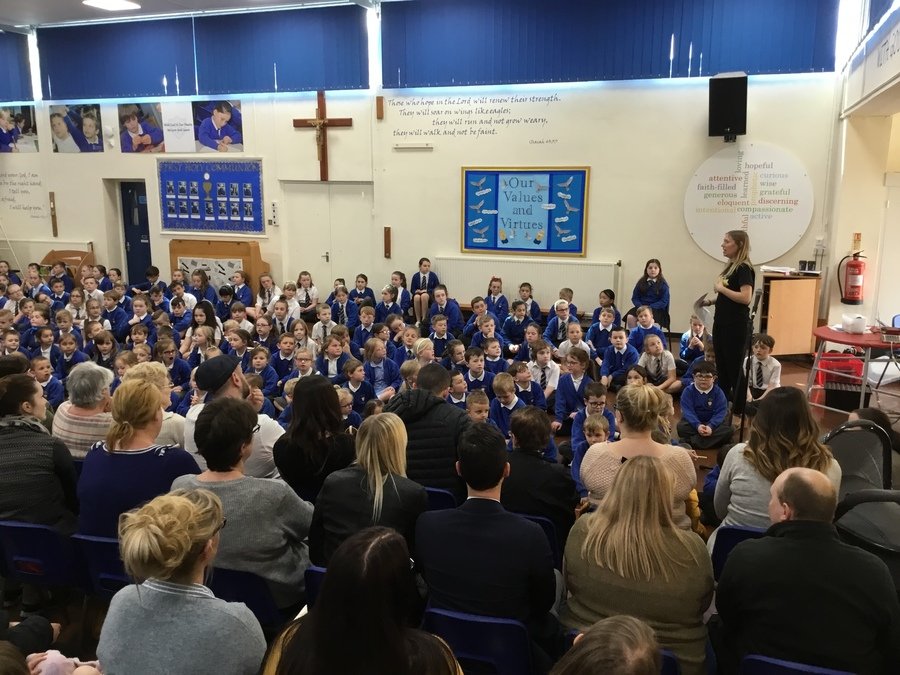 E-Safety - Digiduck's Big Decision